Note from the NetWork Chair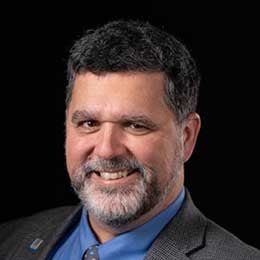 For more than a year, I've lamented about the pandemic in the Critical Care NetWork News. But like many, I'm tired of COVID, frustrated by the resurgence, and apparently have entered the "anger" stage of grief. Get vaccinated if you are not already! Wear your mask if you are sick or unvaccinated! Let's get through this already! But CHEST and the Critical Care NetWork are here to help and support you! Whether you need a refresher course, the latest in guidelines, leadership development, or just general support, CHEST is here for you and your patients.
You may also have noticed that CHEST recently redesigned its website! Our new website will be more user-friendly, enabling you to quickly find the resources you need, at the time you need them and the way you want them. Whether you are looking for bite-sized learning, a quick infographic to air-drop to your learners on rounds, or a more detailed summary of a topic, CHEST has the resources for you! Check it out!
Additionally, simulation is back! In-person courses have returned to CHEST Global Headquarters in Glenview, Illinois. These courses have long been a highlight of CHEST education. Whether you are looking for board review, ultrasound, bronchoscopy, or something else, CHEST has courses designed by experts to ensure your success. Explore the full course schedule to find more courses like these ones:
And we hope to see you all online at CHEST 2021! We've got a great critical care program for you with the latest in a variety of critical care topics, including sessions from world experts on sepsis, ARDS, ultrasound, and post-ICU care. Register today to secure your spot at the premier chest medicine event.
And as I mentioned in the last NetWork News, CHEST has launched a "CHEST Remembers" initiative to honor those colleagues we have lost due to COVID-19. This site serves as a place to share our memories and to celebrate their dedication to their work, family, and friends. If you would like to have someone remembered, you are invited to submit a memorial.
Stay safe, stay well, and be gentle with yourselves and your families.
Chris Carroll, MD, FCCP
Chair, Critical Care NetWork